The lovely Yvonne from a world between folded pages tagged me to do the Book Cake tag! Thanks lovely! Tags are always fun.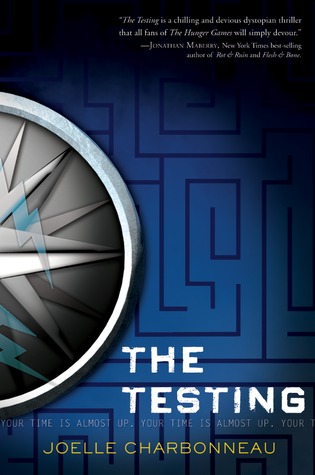 Flour: A book that was a little bit slow to start off but really picked up as it went along.
I choose The Testing by Joelle Charbonneau. I was into this book from the beginning, but I feel like it took a little while for it to get going. I felt like I was just going through the motions at first. But then I got into it and found it quite intriguing, even though it was a little bit like The Hunger Games at times for me.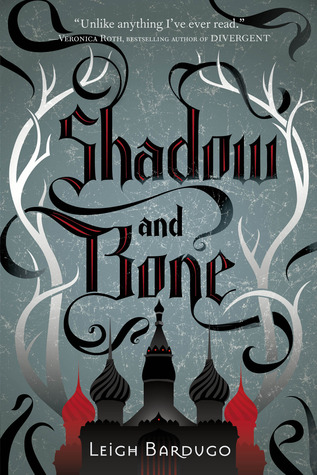 Margarine: A book that had a rich, great plot.
I immediately think of The Grisha trilogy by Leigh Bardugo. Shadow and Bone was so intriguing and grabbed me from the very first pages. I loved the characters and the beautiful magical world that Bardugo created! I could not put this book or series down.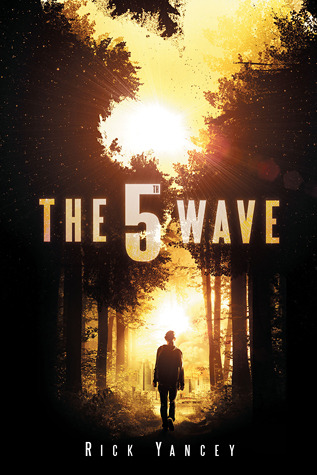 Eggs: A book you first thought was going to be bad but actually turned out quite enjoyable.
I am going to have to go with The 5th Wave by Rick Yancey for this one because I am just not a huge sci-fi, alien invasion reader. In fact, I hate sci-fi, but this book was great to me! I was hooked the entire time even though it did get confusing at parts. Many people have said that it is very slow at the beginning, but I didn't feel that way at all. From the very beginning I was hooked. I loved it.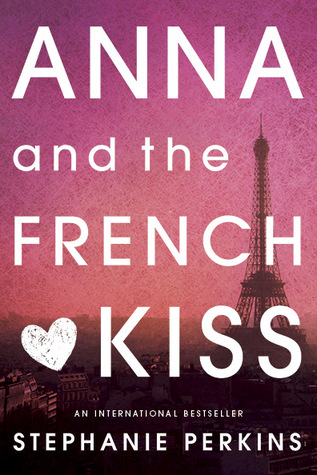 Sugar: A sugary, sweet book.
For me this has Anna and the French Kiss by Stephanie Perkins written all over it. This book was just ooey, gooey love. I absolutely loved it. The characters are all so lovable and the story is just so great. It's a quick and easy read. This will now be my go-to book for a quick pick me up when I am depressed or stressed.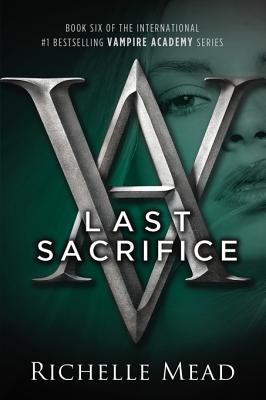 Icing: A book that covered every single element that you enjoy about a book (funny moments, action moments, sad moments, etc.)
I am going to have to go with Last Sacrifice by Richelle Mead for this one. This is the last book in the Vampire Academy series and I was actually hooked through the whole series. I read the series in about a week and it has everything: a strong female heroine, witty characters, two sexy male characters that you will fall in love with, action, humor, and everything else you love. If you can get over how cheesy you may think Vampire Academy may be, you'll be surprised by how great it actually is. I know because I was one of those people who thought it was the most cheesy and stupid series out there, but it ended up being one of my favorites once I gave it a chance.
Sprinkles: A book series that you can kind of turn back to for a little pick me up when you're feeling down.
This is a little hard for me because I have so many series that I absolutely adore, but to pick me up when I'm down? That has to be the Shatter Me trilogy without a doubt. I choose this because I am so in love with Aaron Warner and if you say you aren't, you're crazy. This man is so sexy and wonderful that I just....gah I love this man so much. Because of his and Juliette's love, I would definitely turn to Shatter Me for many re-reads.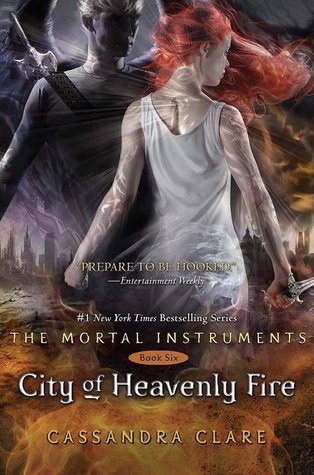 The Cherry on Top: Your favorite book this year so far.
Well this year is almost over and I am choosing City of Heavenly Fire by Cassandra Clare for my favorite book this year. This book was a great conclusion to The Mortal Instruments series and I was crying the entire time because it was so hard to say goodbye to all my favorite characters. Plus it had me in suspense throughout the whole book because I was so terrified that some of my favorites were going to die! But I am really glad with how this series ended. Clare certainly knows how to write a finale! It was also so nice to see my favorites from The Infernal Devices series as well. I think their cameos are what made me crying the most! I will forever read anything Cassandra Clare writes!